Christmas is often referred to as "the season of giving," and while this nickname often brings to mind thoughts of beautifully-wrapped presents and overflowing stockings, Christmas can also be a season of giving…
…overblown budgets
…and financial stress and strain.
Lumps of coal don't sound too bad now, do they?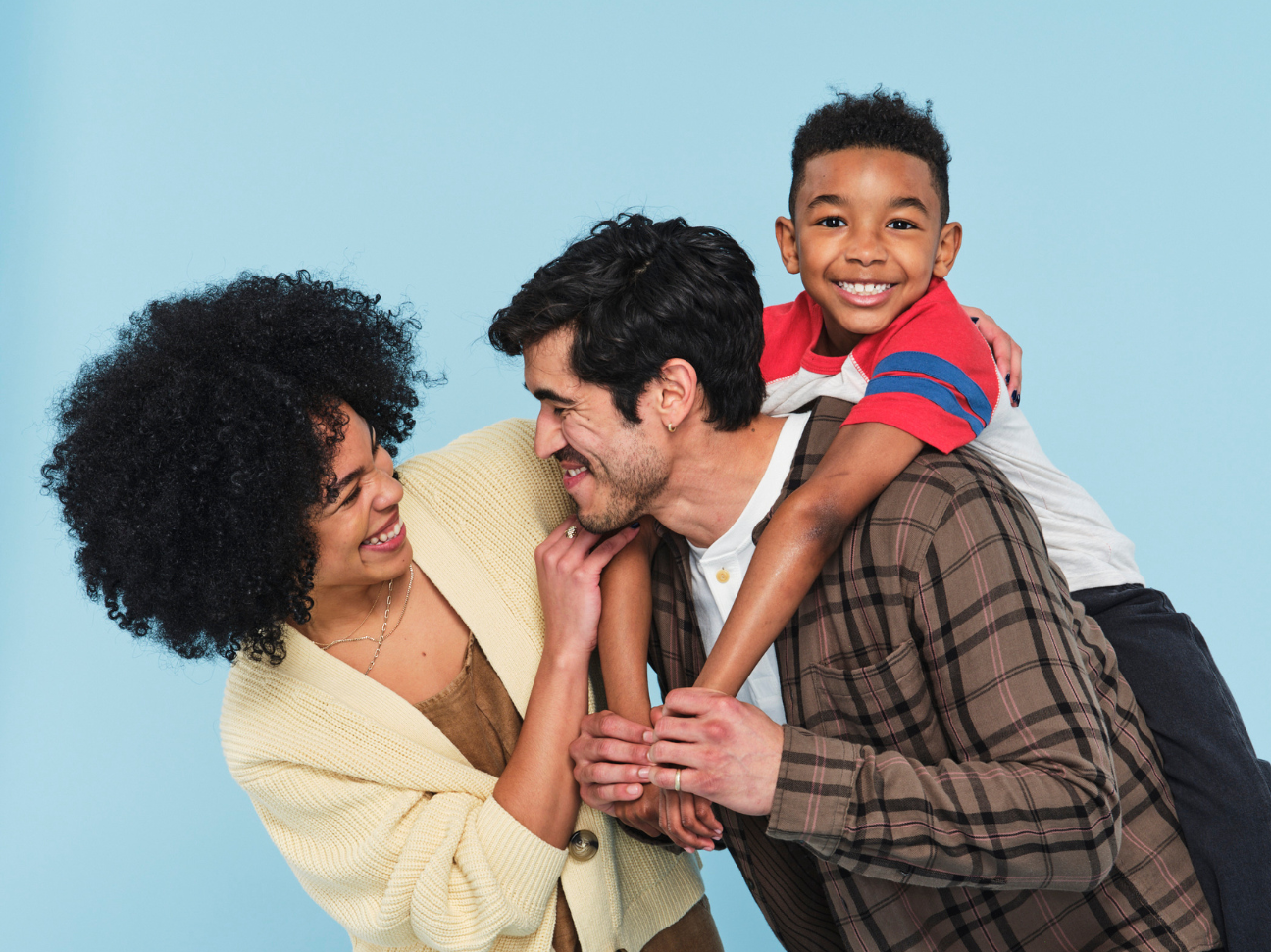 Fortunately, though, this doesn't have to be the case! We can still wholeheartedly participate in this season of generosity and gift-giving all while sticking to our budget and staying on track to reach our financial goals.
Too often we think of a budget as something that restricts us or limits our fun and opportunities, but in reality, a budget is truly the gift that keeps on giving. Today, I'm sharing six ways that you can stick to your holiday budget and give yourself the gift of less financial worry all season long! 
Set a Holiday Spending Limit
If you take any piece of advice from this article, let it be this one: set a holiday spending limit before you start any of your holiday shopping. 
When it comes to buying gifts, many of us have a tendency to base our spending limit around how many people we need to buy for, rather than basing our shopping list around our spending limit. When we determine our spending limit by the number of people on our Christmas list, it's a pretty safe bet that we are going to ultimately spend more than we were planning on. You may start your holiday shopping with the best intentions, but without a firm spending limit, it's easy to get carried away and – before you know it – you're only halfway through your Christmas list and have already spent more than you were planning on.
But when you create a firm spending limit before starting your holiday shopping, you will be encouraged to shop with a spending limit that has been set with your budget and financial goals in mind.
Take some time to sit down and review your existing budget and current income and expenses to determine how much money you feel comfortable setting aside for Christmas shopping. Write that amount down and commit to not spending over that limit.
Write Down Everyone That You Need to Buy a Gift for
Now that you have settled on a spending limit, you can start to plan the rest of your holiday shopping. 
Start by writing down every person that you need to buy a gift for. This may feel a little tedious, but it will really help you plan ahead and stick to your spending limit. After all, the last thing you want is to be wrapping up your Christmas shopping and maxing out your spending limit only to realize that you've forgotten to buy gifts for your book club and out-of-state family members.
Assign Dollar Amounts to Each Person on Your List
Once you have compiled a list of everyone that you need to shop for, start assigning dollar amounts to each person following your holiday spending limit. I know, I know – this may feel a little uncomfortable, but I promise it will really help you plan ahead and stick to your spending limit.
The reality of holiday shopping is that certain people on our list are going to inevitably receive gifts with different monetary values, and it's important to be transparent and realistic about that as we plan for our holiday shopping. For example, I love treating my mom to some luxury skincare products for holidays and birthdays, but my dad loves nothing more than receiving a few new books every Christmas, so I know that I am going to inevitably spend a bit more on my mom's gift than my dad's.
The dollar amounts that you assign to each person do not have to be super specific but try to keep it within a small range for budgeting purposes. For example, you might write down $100 to $120 for your mother-in-law's gift and $10 to $15 for your second cousin's neighbor's dog walker's gift. This range is a guideline that will allow you some flexibility as you shop while also holding you to your spending limit.
Once you have assigned dollar amounts to each person on your list, total up the amount you are planning to spend to make sure that it falls within your set spending limit. If it doesn't, make adjustments to the dollar amounts you assigned to the people on your list until the total aligns with your spending limit. 
Don't Cut Back on Essential Spending
As you assign spending limits to each person on your list, you may find that you wish you had a little more wiggle room in your holiday budget. I have seen one too many people in the same situation resort to cutting back on their essential spending to free up some extra cash, only to end up in a less-than-ideal situation when that decision comes back to bite them.
From paying your credit card bill to continuing to pay for your life insurance coverage through Ladder, your essential spending is exactly that – essential – and should continue to be prioritized before holiday shopping.
If you want to add some extra money to your holiday budget, you may consider taking on a temporary side hustle or pausing a few non-essential subscriptions. But make sure that you continue to stay current on all of your essential expenses to avoid future problems.
Keep Track of Your Purchases
So you've set a spending limit, written down everyone you need to buy a gift for, and have assigned spending limits to every person on your Christmas list. You're officially ready to start gift shopping, but the holiday budgeting work doesn't end there.
If I've said it once, I've said it a million times: your budget is only as good as your ability to stick to it – and a big part of sticking to your budget is tracking your spending. Sure, it's great to create a holiday budget, but that budget won't do you any good if you don't adhere to your spending limits and track your purchases.
As you go about your holiday shopping, keep your list on hand so you can easily reference who you need to shop for as well as the spending limit you have assigned to their gift. As you purchase gifts, update your list with the actual amount that you ended up spending on each person, making sure that you are coming in at or under budget.
Remember that if you go over budget for one person's gift then that will require you to cut back on the spending on other people's gifts. While not impossible, this can get complicated, so it's usually in your best interest to adhere as closely to your spending limits as possible.
Don't Wait until the Last Minute to Buy Gifts
We all know the age-old adage, "beggars can't be choosers," but I am a firm believer in this less-popular money mantra: "last-minute gift-buyers can't be budgeters."
When it comes to holiday shopping, there are two kinds of gifts that get snatched up first:
The most in-demand items

The most affordable items
Needless to say, if you want to deliver thoughtful gifts that also align with your budget, you aren't doing yourself any favors by waiting until December 24th to complete your Christmas shopping.
The earlier you get your holiday shopping done, the better your chances of finding truly meaningful gifts that also align with your spending limits. Plus, intentional planning can also allow you to take advantage of sales or promotions that give you even more wiggle room in your budget.
Remember as you are shopping for others that financial wellness is the gift that keeps on giving. So go ahead and put yourself on your very own "Nice List" and make sure that you are giving yourself the gift of financial freedom and confidence all year long.