Life Insurance? There's an App for That.
Trying to get life insurance can be a confusing and frustrating process. This is an age where we use apps for everything (from ordering groceries to hailing a ride to banking), yet for life insurance, it's been an obstacle course of medical exams, brokers, and faxes.
Founded on the premise that technology could redeem life insurance for the digital consumer, Ladder has been dedicated to helping you protect your loved ones by making it fast and easy to get term life insurance online.
Since we issued our first policy in 2017, our goal has been to seamlessly integrate into your life, not the other way around. That's why we are now proud to introduce the Ladder app.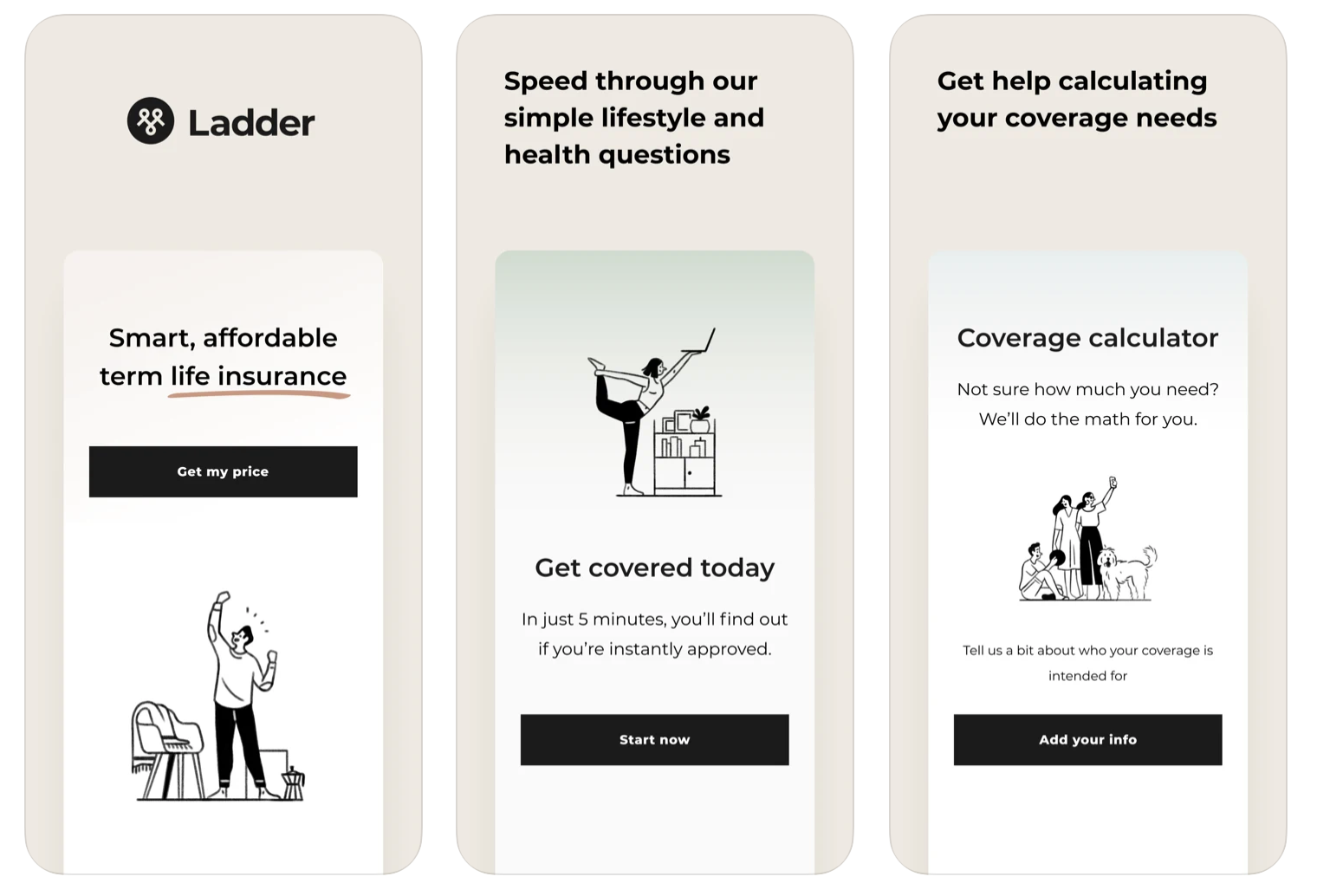 Today, we are excited to announce that we have released the Ladder app for iOS, bringing everything people love about Ladder to the mobile-first consumer. Now, you can learn about, apply for, and manage your life insurance with just a few taps in the app.
Offering term life insurance right from your phone, we've made it fast and easy to get life insurance from a proven, reputable company. Get a free price estimate in under two minutes, use our coverage calculator to find out how much you need, or apply for coverage and activate your policy right away, if approved.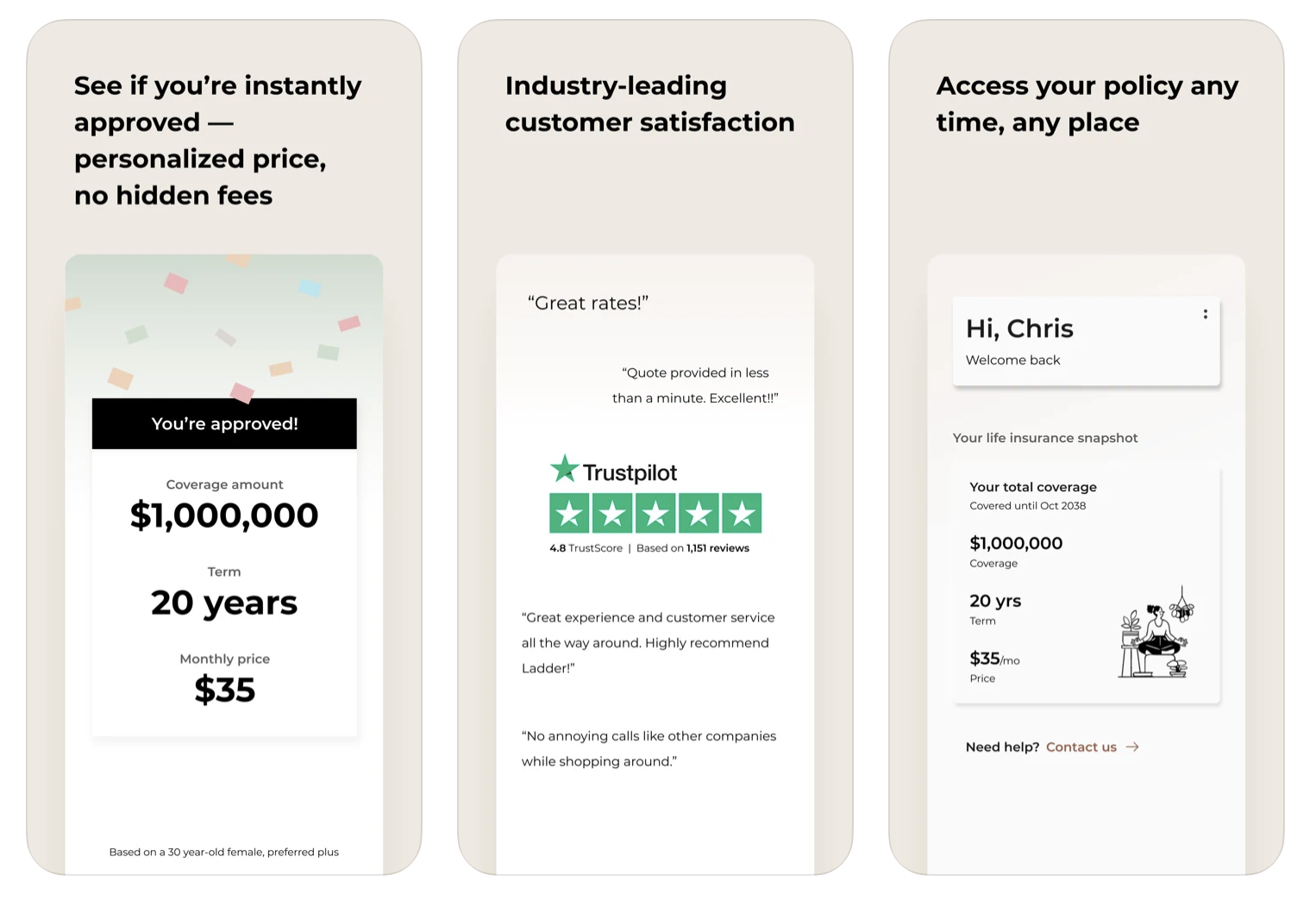 Save Money with Laddering on Your Phone
The future of life insurance is an ongoing conversation – as your life and needs change, your policy through Ladder can change with you.
Laddering gives you the power to lower your coverage anytime, or to apply for more coverage. People say it sets us apart – and they love how, with Ladder, their coverage can always match their needs.
With today's announcement, you can now make these adjustments any time you want.
About Ladder
Ladder is redeeming life insurance for the digital consumer. The first company to use data and AI instead of medical exams and brokers, Ladder is the easy way to get quality life insurance online with no hidden fees and the flexibility to change or cancel your coverage anytime. Founded in 2015, Ladder leverages AI and a direct-to-consumer, full-stack approach to make term life insurance as fair and accessible as it can be. Download the Ladder app or visit ladderlife.com to learn more.