We are honored to share that CB Insights has named Ladder to its first annual Insurtech 50, which showcases the 50 most promising private insurtech companies across the globe.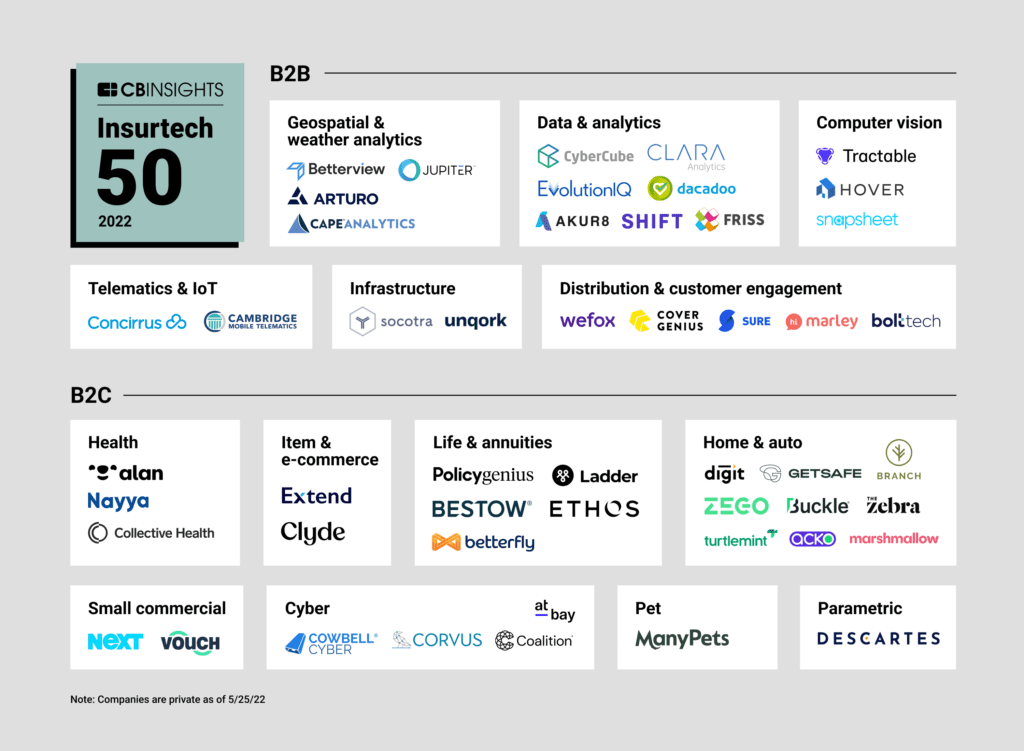 "The companies in our inaugural Insurtech 50 have built and harnessed new technologies to improve all aspects of the insurance value chain, from customer acquisition to underwriting and claims for a variety of different insurance products," said Brian Lee, SVP of CB Insights' Intelligence Unit. "Together they are accelerating innovation across an industry that directly impacts human health and well-being."
The 2022 Insurtech 50 cohort has raised over $11B from approximately 400 disclosed investors, across 215 equity deals, since 2017 (as of 6/10/22). In 2021 alone, companies from this cohort raised over $5.5B across 55 deals.
Using the CB Insights platform, the research team picked these 50 private market vendors from a pool of over 2,000 companies, including applicants and nominees. They were chosen based on factors including R&D activity, proprietary Mosaic scores, market potential, business relationships, investor profile, news sentiment analysis, competitive landscape, team strength, and tech novelty. The research team also reviewed hundreds of Analyst Briefings submitted by applicants.