We are thrilled to share that we have officially opened our new headquarters in Palo Alto, California. Since going remote with the rest of the world in March 2020, the Ladder team has more than doubled in size, welcoming new team members to help redeem life insurance for the digital consumer.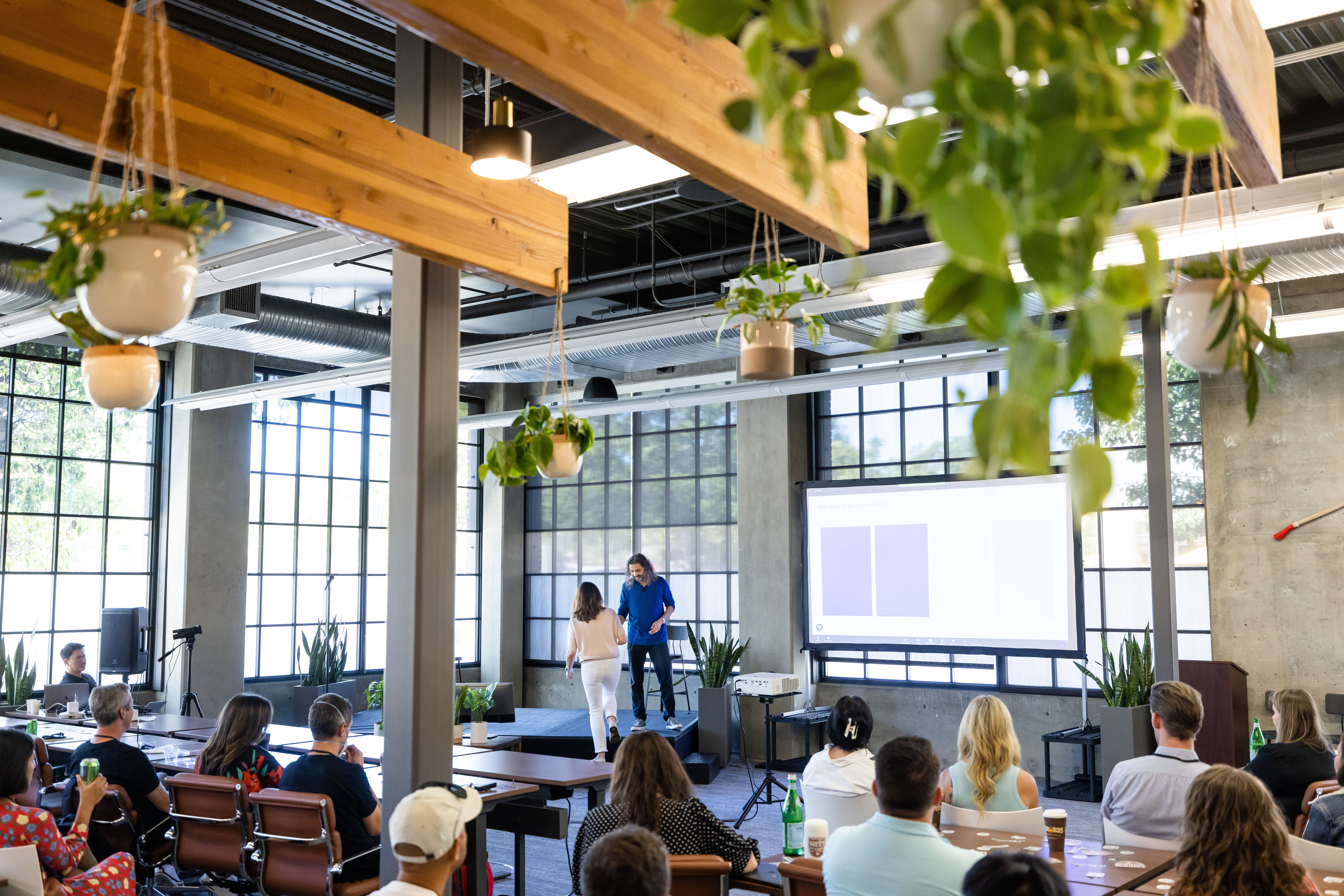 "As we welcome our colleagues back to the office, and into this new space built for our expanding team, it is incredibly fulfilling to know that as Ladder grows, the number of families we help protect grows, too," said Jamie Hale, CEO & Co-Founder at Ladder. "We are so excited to have this beautiful new space to collaborate in for what is bound to be our best year yet." 
Located in downtown Palo Alto, the new Ladder HQ celebrated its opening with Ladder veterans and new hires alike with an inaugural company-wide meetup. Ladder's unique culture has led it to be recognized as a best place to work by Fortune three years in a row, with 100% of employees surveyed saying that Ladder is a great place to work, compared to 57% of employees agreeing with this statement in a typical U.S.-based company. The Ladder team enjoys incredibly low turnover by Silicon Valley standards, with turnover in the single digits. With the opening of Ladder's new HQ, we are doubling down on efforts to further strengthen and grow our team and culture.  
"As we think about the future of work and what that means for Ladder, we have designed our headquarters as a destination," said Cassie Bradley, VP of People at Ladder. "It is with an employee and life-centric approach that we believe our culture will continue to flourish and enable us to best serve our customers."
Ladder has plans to continue growing across the organization and has adopted a hybrid work model out of Palo Alto. Built upon a strong foundation of values that reflect the team's commitment to creating the best product for its customers, Ladder fosters an ideal environment for innovators looking for a mission-driven organization with an open culture and great business fundamentals. If you think you're a fit, explore our open roles.
Please enjoy photos of our new space, below.