We are honored to announce our commitment to achieving carbon neutrality and are pleased to debut our partnership with Eden Reforestation Projects, where we plant a tree for every new customer.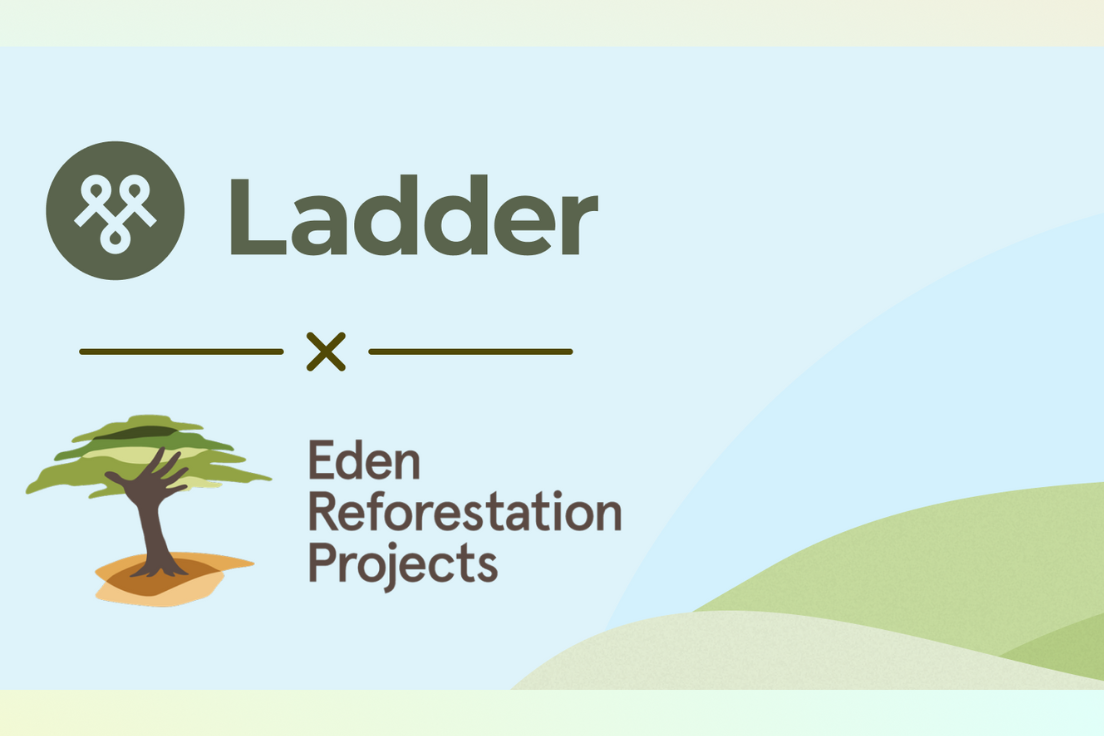 "People who get life insurance for their families care about a future that extends beyond them. So do we," said Jamie Hale, our CEO and Co-Founder. "Climate change has been called the defining crisis of our time by the United Nations. It's in our DNA to do our part to safeguard the wellbeing of future generations."
Starting today, Ladder will be donating a tree for every new customer through its partner, Eden Reforestation Projects. Eden has planted over 500 million trees across formerly deforested areas in 11 project countries to achieve the objectives of reforestation and reducing extreme poverty. The non-profit plants nearly a million trees per day through active partnerships with local communities.
"Trees symbolize life, sustainability, and growth—I couldn't think of a better metaphor for life insurance and for how Ladder has uniquely led in the space, driving sustainable innovation and growth since day one," continues Hale. "To disrupt an industry, you have to build something enduring."
As part of a broader initiative, we have established a formal Environmental, Social and Governance (ESG) Committee with the charter to build upon Ladder's foundation that includes our 100% digital application, our commitment to diversity and inclusion, and now, our tree-planting program. We aim to fully integrate ESG into our operations and drive increasingly meaningful impact.