It's a truth universally acknowledged that stay-at-home parents work hard— it's a full-time job with long hours and no pay, and your bosses can sometimes be outrageous (hello, toddler parents we see you!). In reality, when numbers are put to it, stay-at-home parents' mental and physical labor comes out to an average of $185,000, a number that could easily rival a working parent's yearly income. Yet despite their significant contributions, it's often only the working parent who thinks they need life insurance to cover potential wage losses.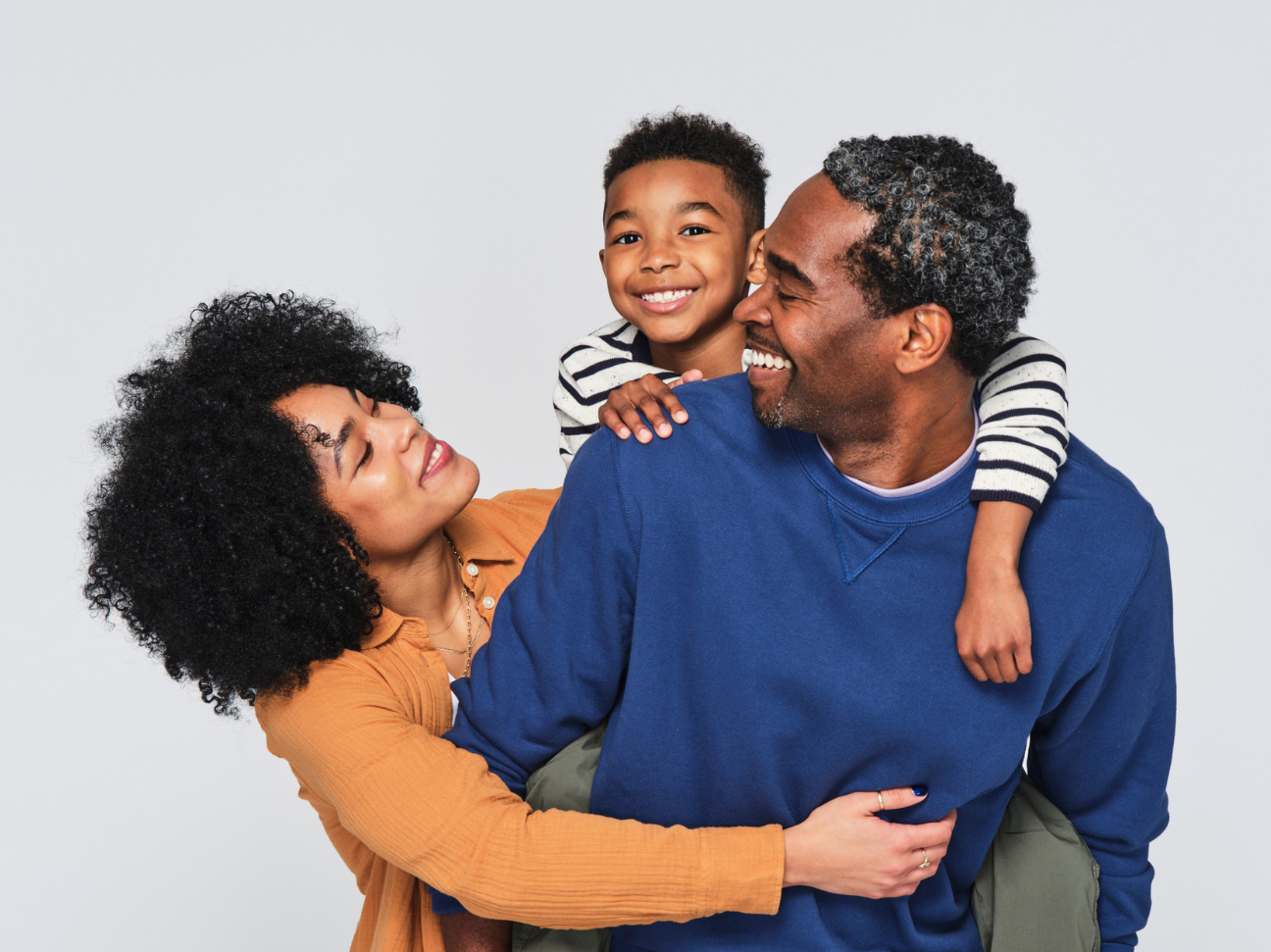 When looking at a family's full financial picture, insuring only the working parent in a two-parent household could be a risky move. We get it: life insurance just doesn't seem as important when you have bills to pay and goals to save for. You might think that the life insurance provided by your working partner's employer is enough, or that it's too expensive to cover both adults. But the truth is,  the cost of not having a stay-at-home parent covered can be crippling if the unthinkable happens. Here are reasons to consider getting life insurance as a stay-at-home parent.
Group Life Insurance is Often Not Enough Coverage
When signing up for benefits at a new job, you may have opted in to group life insurance. Planning for the future is a wonderful gift you can give your family, but the group coverage offered by your employer is most likely not enough insurance to cover your family long-term in the case of the catastrophic. On closer look, you might notice that the life insurance offered is only one to two times an annual salary, or limited to a small amount. That's why it often seems so affordable. 
Depending on your personal circumstances, however, you may need additional coverage. As a point of reference, it can be recommended that you have anywhere from 7 to 10 times your annual salary in life insurance.
An example: if you make $100,000, a group policy might offer you $100,000 in coverage. Your potential recommended coverage, however, could be upward of $1 million. That's a potential $900,000-plus gap that your family could use to pay a mortgage or use for college in the event of an untimely death. 
It's More Affordable and a Quicker Process Than You May Think
Forget big-picture thinking for a second: let's get down to brass tacks. While every policy is different, monthly premiums could be a relatively small amount, equivalent to a portion of your cell phone bill or a family dinner. Ladder makes it easy for busy parents by eliminating the paperwork and agent meetings and getting straight to the point on our website and app. It's so quick and easy you can do it while taking your dog for a walk.
The best way to estimate your need is by using our calculator. If the quote works for you, the process to apply takes less time than emptying the dishwasher. If you're approved, you can accept the offer given and coverage will begin immediately after you make your first payment. You can cancel your policy at any time.
Term life insurance like Ladder offers is a great option for coverage while your children are young. You not only have the flexibility to apply anywhere at any time, if you accept a policy we make it easy to reduce your coverage over time for major financial milestones, like paying off a mortgage. 
The Cost of Not Being Covered is Great
If something unexpected was to happen to the stay-at-home parent, the cost of the professional help required to cover just a fraction of the stay-at-home parent's responsibilities could be incredibly expensive. 
Let's add it up: If the average cost of childcare is around $13,000 per child and you have two kids, that's $26,000 a year. If a house cleaner comes twice a week at $150, that's $14,000.  So far, that's $40,000. Add in the tutors, dog walkers, meal delivery services, dinners out and all the other functions stay-at-home parents serve, it becomes quite a large amount that ends up eating into the remaining parent's household budget. 
The bottom line is this: the professional labor required to keep your household afloat if you are no longer in the picture is likely far more than your partner would be able to afford.  Taking on household and professional duties together might be overwhelming for your partner, potentially putting their job (and your family's financial well-being) at risk.
If a stay-at-home parent has life insurance, it could play out differently. The correct amount of coverage would allow the remaining parent to get the help required for the day-to-day tasks, so they can concentrate on being there emotionally to help the family heal.
There's so much about family life you can't control—temper tantrums, illness, and more. Your contributions to your family's well-being are critical and investing in your family's future will bring both parents financial and emotional security.
Ready to move life insurance to the top of the list? Start by figuring out how much coverage you need with our easy online calculator.