|
Comments Off

on Ladder Named to the 2021 CB Insights Fintech 250 List of Top Fintech Startups
We're excited to share that CB Insights has named Ladder to the Fintech 250 for the second year in a row. An annual prestigious list of emerging private companies working on groundbreaking financial technology, this year's Fintech 250 was unveiled on stage at CB Insights' Future of Fintech conference in New York City earlier today.
Through an evidence-based approach, the CB Insights Intelligence Unit selected the Fintech 250 from a pool of over 17,000 companies, including applicants and nominees.They were chosen based on several factors, including data submitted by the companies, company business models and momentum in the market.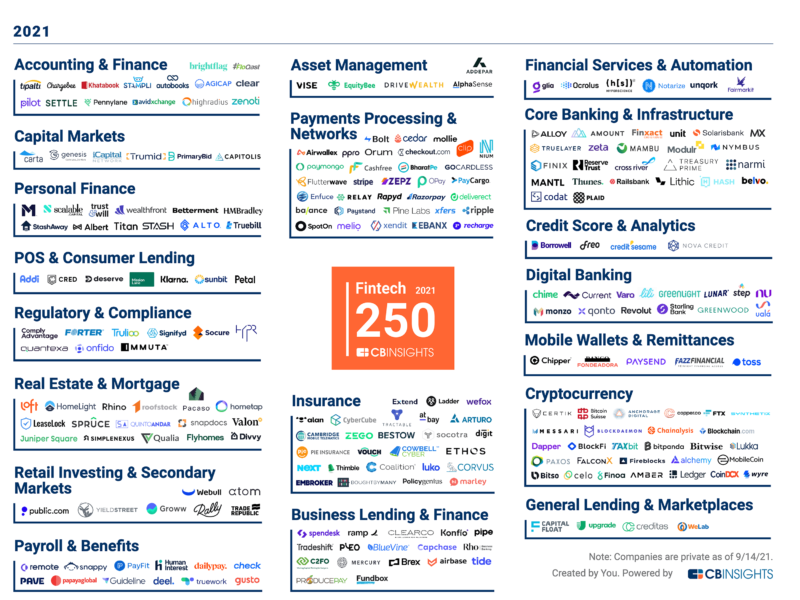 "This is the fourth class of the Fintech 250, and it's also the most international, representing 26 countries. These 250 fintech startups are attacking an incredibly diverse array of financial services opportunities across 19 sectors, including digital banking, insurance, payroll, retail investing, and more," said CB Insights CEO Anand Sanwal. "After being named to the CB Insights Fintech 250 last year, the 2020 class saw 17 companies go public and 25 get acquired. They also went on to raise over $25B in additional financing and forged more than 380 new partnerships after being recognized. The Fintech 250 has a history of spotlighting the very best fintech companies, and this year is no different. We're excited to see how these fintech startups disrupt and transform financial services in the years ahead."
Fintech 250 2021: Investment Highlights
Funding trends: In 2021 year-to-date (YTD), these 250 private companies have raised $40.3B in equity funding across 275 deals (as of 9/14/21)
Mega-rounds: Since 2020, there have been 178 mega-round ($100M+) equity investments to this year's Fintech 250, with 138 of them in 2021 YTD
Unicorns: 118 of the 250 companies (47%) are valued at or above $1B as of their latest funding round